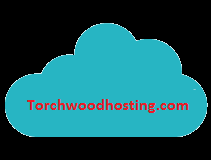 Torchwood Auto DJ panel Custom Written by us!
Cloud DJ is a simulated live source for SHOUTcast v1 Servers. Intuitive, smooth, drag and drop user interface
for uploading your music!
Broadcasts in either MP3 format
64, 96, 128, even 320kbs
1 output encoder.
You can set the play list for shuffle or not,
also you can set it to record all your dj's or none
DJ's use a specific ip, port and username:passwaord
that you set up for them!
Drag & drop in-browser uploads!
DJ SHOWS can be recorded!

Single playlist in the basic version! Remote DJ Broadcasting...
DJ manager for hiring dj's
Each DJ gets their own encoder password
Re-broadcast saved DJ recordings if you want to
Auto DJ on/off control
Displays current status & song info
and more

Torchwood Auto DJ system Pricing
100 listener 320kbs
Radio Server included in price!
Other size servers available for an additional amount!

| | | | | |
| --- | --- | --- | --- | --- |
| System Type | Disk Space | Approx # of songs** | Monthly Price | CLICK TO ORDER |
Basic Auto
W/server
5 GB
500
$25.00
Intermediate
Auto
W/Server
5 GB
500
$35.00
Coming in 2017!
Basic Auto
Bring your own server
5 GB
500
$5.00
** APPROX # of songs depends on the length of the song and the bitrate that it is encoded at! This is only and estimate and not meant to be a set in stone value!

NOTICE: This Auto DJ system was custom written by torchwoodhosting!